WE HAVE A CONTEST PEOPLE!
Here is the quote, now you tell me what should be happening in the drawing to illustrate the quote. GO. The best idea (in my opinion) will be the one I draw.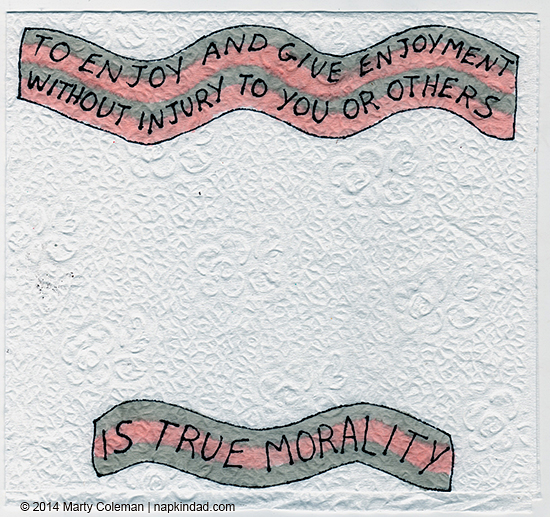 I will give you credit for giving me the idea and I might even draw YOU on a napkin to celebrate your contribution!
_____________________