My wife of 8 years, Linda, and I spent our 8th anniversary at the hospital.  We were married on 11/11/06 at 11am.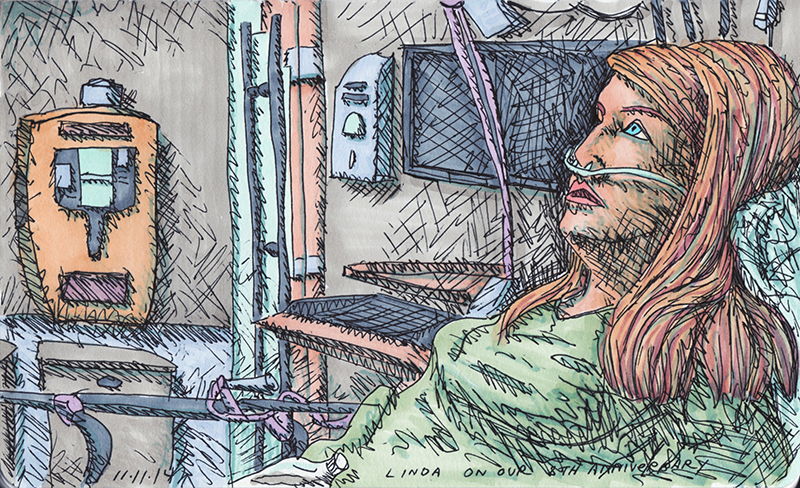 She had already been sick for 9 days at this point so I already knew we weren't going to be doing a big night out. I was expecting to cook something up, something easy. But instead the xray from the day before came back and her bronchitis had turned into Pneumonia. Her Dr. requested we go get a 'breathing treatment' at whatever ER we wanted to go to.  That trip turned into a 2 day stay at the hospital and that is a good thing. She was able to get breathing treatments and IV antibiotics. 
We had Pei Wei take out for our anniversary dinner while watching TV.  That is what she is doing in this drawing, though she says it looks like she is calling to heaven to be taken away!  I told her not quite yet.  She said ok.
__________________
Drawing by Marty Coleman
__________________