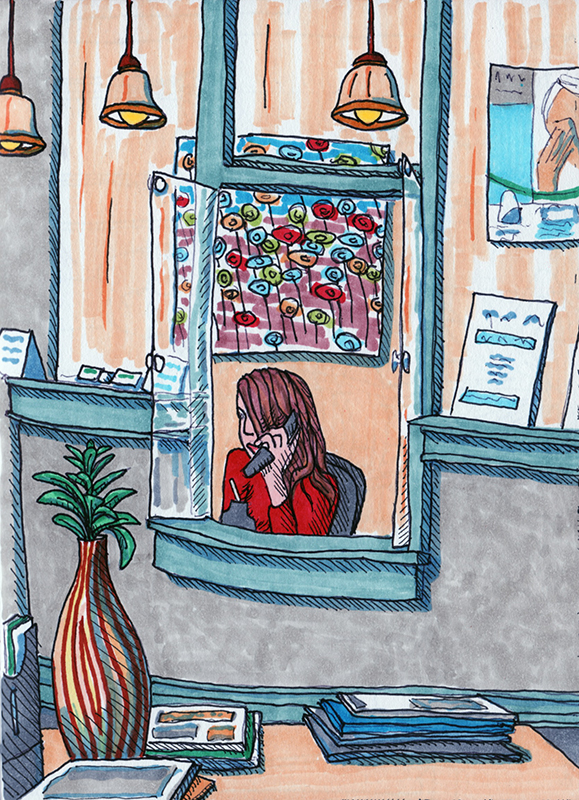 Prologue
My back and leg were hurting.
Chapter One
I chose my chair deliberately so I could draw the receptionist, who had an interesting look.
Chapter Two
I showed her the drawing after I had it partially finished. She thought it was cool.
Chapter Three
I came back again because my back and leg were still hurting.
Chapter Four
I sat in the same chair and continued my drawing.
Chapter Five
I showed it to her when I was done. She thought it was cool.
Chapter Six
I went home and painted it.
Chapter Seven
I saw her at the race expo and told her I had finished it.
Chapter Eight
She gave me her email address so I could send her the link to this blog post.
Chapter Nine
I wrote this story, posted it and sent her the link.
Epilogue
Her reaction was…
The End
---
Drawing and story © Marty Coleman | napkindad.com
---