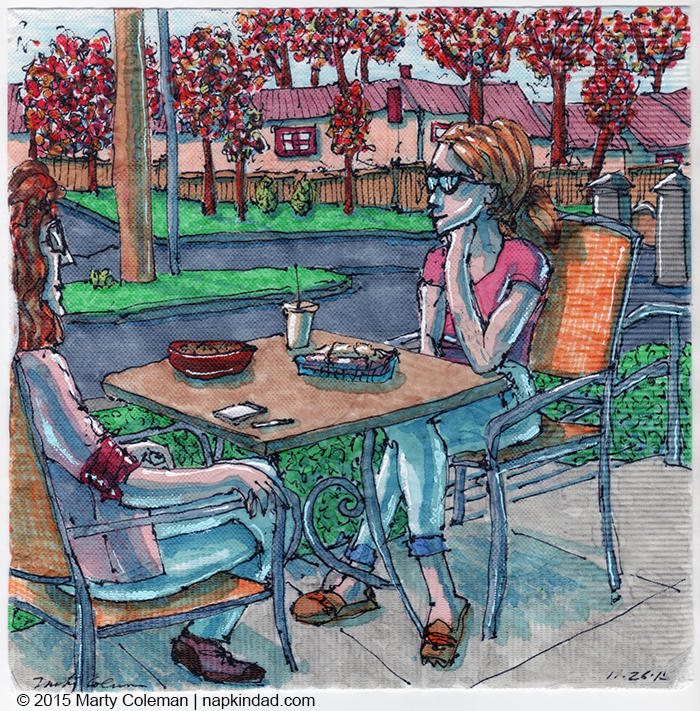 Prologue
I had just finished with a dentist appointment and came here for lunch.
Chapter One
They were outside on the patio and I sat where I could draw them. I ate and drew at the same time. After a while the woman facing me realized I was drawing her. She leaned over to say something to her friend. I continued to draw until they were about to leave. I stood and walked over to them. I held up the drawing to the woman facing me and showed it to her.  She said she noticed me looking at them and wondered what I was doing. I explained who I was and what I was doing.  She said she really liked it. I showed it to the other woman and she said the same thing.  I told her she could see it finished at my website or if she prefer I would send her the image via email when I was done with it. I gave her my card and she gave me her email address. I said goodbye and went back to finish my lunch.
Chapter Two
It has taken me about a month, maybe more, to paint and finish the drawing. Now I am about to publish it and send her the image and the link. Will I get a response? What do you think she will say and think about it?
The End
---
Drawing and Story © Marty Coleman | napkindad.com
---