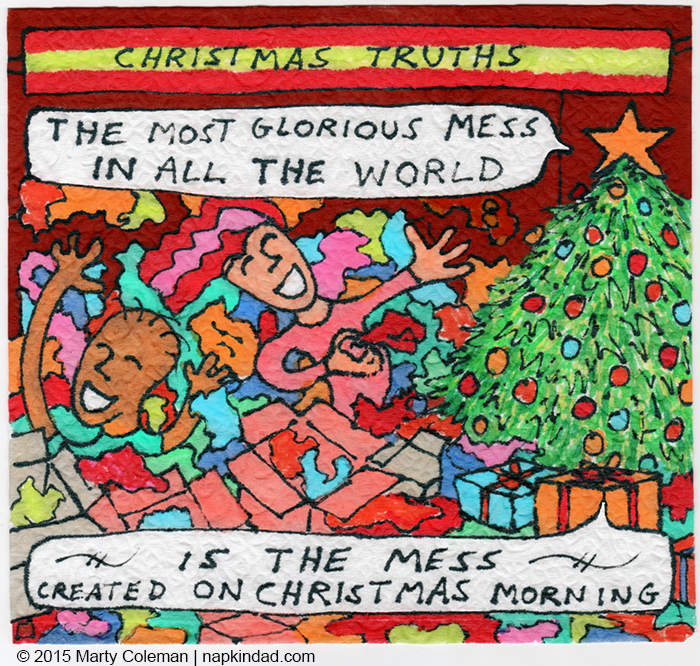 So don't clean it up too soon!
Missed It
I've missed the crazy messy Christmas mornings that happen when kids are young.  Luckily this year we have our 2 grandkids coming for the first time so we will have a very messy Christmas. And I can't wait!
Here's wishing you a very Messy Merry Marty Christmas!
---
Drawing © 2015 Marty Coleman | napkindad.com
Quote by Andy Rooney, 1919 – 2011, American Radio and Television writer
---