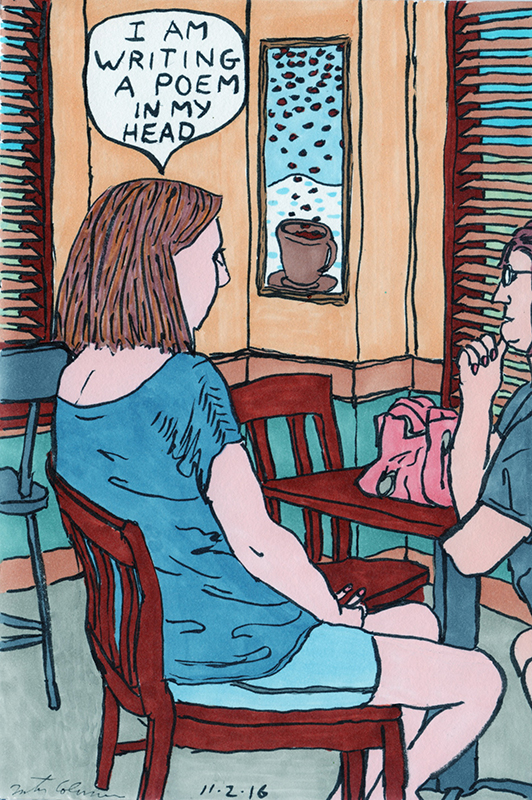 The Poem About My Senses
I have a poem in my head,
Not fancy or complete.
Actually pretty basic,
mundane but pretty sweet.
Don't know what it's all about,
That's the point of it I think.
But I know It's sort of funny,
And includes the color pink.
It includes the smell of coffee,
And maybe the passage of time.
I don't really remember,
But it's simple in it's rhyme.
It has an image of windows,
With sun filtering the air.
That flows all around me,
And lands on my hair.
There is a taste of a croissant,
Somewhere in the verse.
And the texture of an almond,
as it falls into my purse.
That's all I remember,
Of the poem within my head.
It makes me glad to to be alive,
Instead of being dead.
---
Drawing and poem © 2016 Marty Coleman | napkindad.com
---
This drawing was done at the Glenpool, Oklahoma Starbucks.
It is available for purchase, either the original for $100.00, or a print for $25.00
---