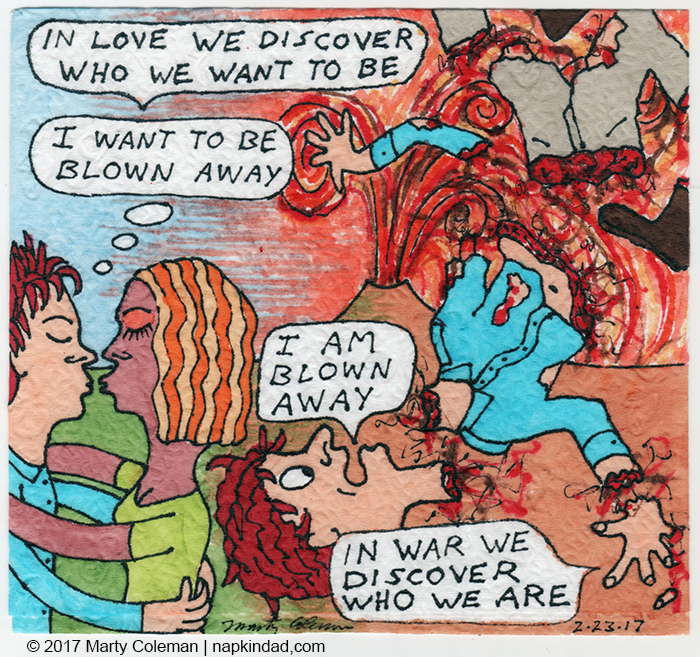 Creative Flow
Recently I had a person ask if I ever have a creative block. I said no, and went on a bit about why. But I this quote explains my way of thinking perfectly.
"The advice I like to give young artists, or really anybody who'll listen to me, is not to wait around for inspiration. Inspiration is for amateurs; the rest of us just show up and get to work. If you wait around for the clouds to part and a bolt of lightning to strike you in the brain, you are not going to make an awful lot of work. All the best ideas come out of the process; they come out of the work itself. Things occur to you. If you're sitting around trying to dream up a great art idea, you can sit there a long time before anything happens. But if you just get to work, something will occur to you and something else will occur to you and something else that you reject will push you in another direction. Inspiration is absolutely unnecessary and somehow deceptive. You feel like you need this great idea before you can get down to work, and I find that's almost never the case." – 

Chuck Close
That is what happens with my napkin drawings, with my sketchbook drawings, with almost everything I do creatively. In this drawing I started with the quote. In my napkin drawings the quote is my inspiration point. It is the one that causes something to occur to me.  In this case I was on live streaming video talking to some people and thinking out loud about what an illustration of this drawing might entail. The act of visualizing love and war led me to imagine what the participants' thoughts might be. Then I had my aha moment of the lover and fighter saying almost the exact same thing. But I wouldn't have come up with that just by sitting around waiting. It was the act of creating the drawing that caused the prompting of my mind.
Drawing and commentary © 2017 Marty Coleman | napkindad.com
"In love we discover who we want to be. In war we discover who we are." – Kristen Hannah, American author of 'The Nightingale' which I highly recommend. Interestingly enough, her FAQ page has a very telling statement at the bottom, similar to Close's quote above.
"Over the years, I've seen a lot of writers come and go — published and unpublished — and what I've learned is that the ones who make it keep writing no matter what. When life is tough, they write; when the kids are sick, they write; when rejections pile up, they write. Are you seeing a pattern? That's really what this career is ultimately about. Showing up at your computer day after day to hone your craft. Of course you should take classes and read other peoples' books and study as much as you can, but none of it can ever take the place of daily work."