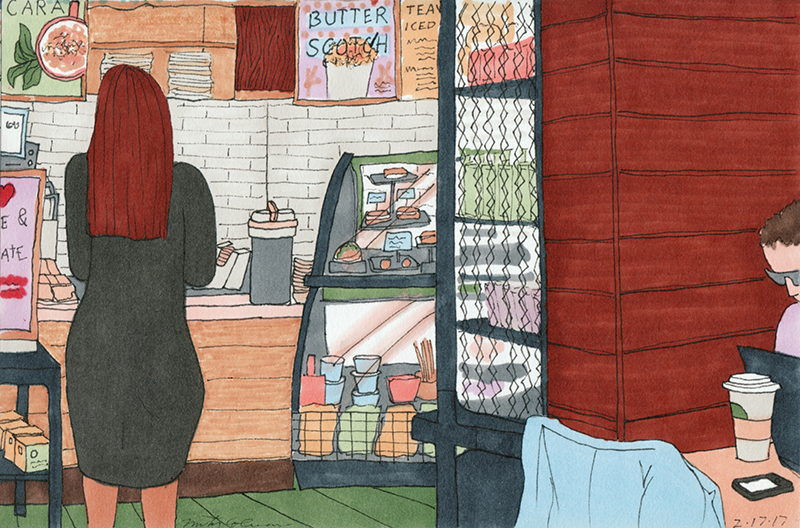 Chapter One
It was two in the afternoon when I noticed the two. The two were self-involved and didn't see the other one. I notice that one had two distinct colors, her hair and her dress.  I noticed the other one had two things strange about him, he was wearing sunglasses inside and he was mumbling to himself.
Chapter Two
It was two oh two when I started drawing the one. It took me two minutes. It was two twenty two by the time I drew the other one. It was two forty two by the time I drew everything in between and around the two.
Chapter Three
After I was done I drew three more drawings of three more people, neither one of whom knew the other two. That took me until three twenty two. I waited three weeks before I colored the drawing of the two. It took me a total of two hours at three different times to finish this one.
The End