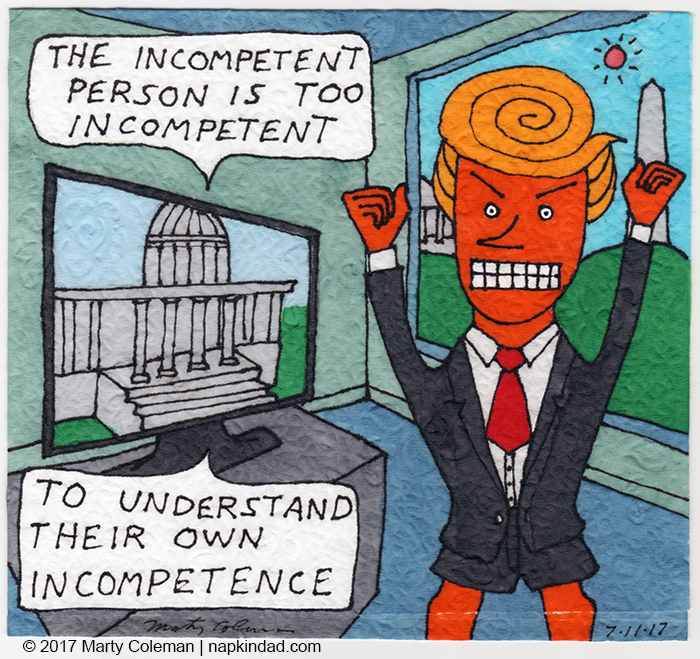 Available for purchase | Print | Original |
The author of this quote, David Brooks, is one of my favorite authors and commentators on modern life. He is contemporary and current in politics but can also take a longer view of society and civilization. He wrote a great book called 'The Social Animal – A Story of How Success Happens'. It was an examination of both the definition and course of success in American life. He told the story using two fictional characters as seen at various moments in their life. But the essence of the book was the philosophical evaluation of success itself, and how the understanding of success changes over the course of one's life.
One of the take aways of the book was that to be successful you need to grow and learn from your experiences. This will make you adjust, adapt, mature and become wiser about gaining and maintaining success.
It's what I find grossly missing in the world of the Orange Man.
---
"The incompetent person is too incompetent to understand their own incompetence." – David Brooks
Drawing and commentary © 2017 Marty Coleman | napkindad.com
---