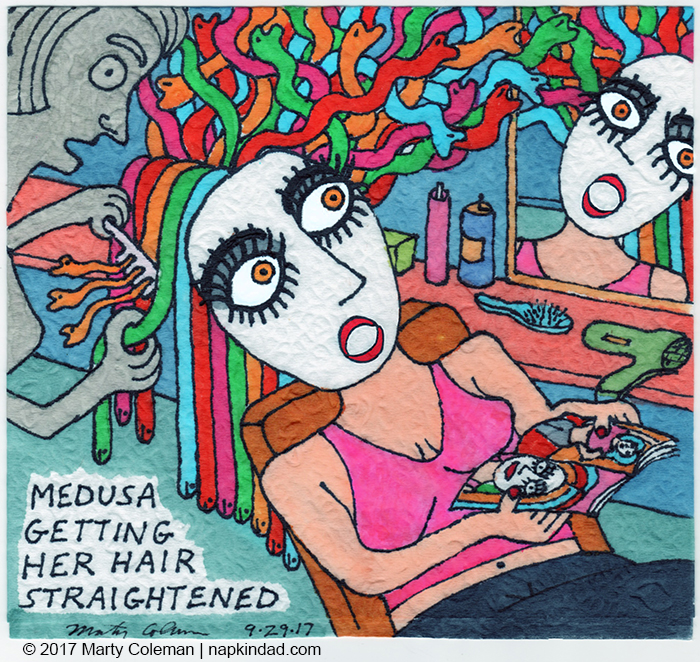 The Adventures of Medusa
Medusa never goes to the hair stylist because her hair is very hard to tame.  But she was going to a big ball honoring her contribution to the new Herpetology exhibition at the Zoo and wanted to try something new.  She showed the stylist a picture of a famous celebrity and told her she wanted hair like that. The stylist did her best but it wasn't good enough and she never went back.
---
Drawing and short story © Marty Coleman | napkindad.com
To see more of Medusa's adventures in daily life use the 'series' drop down menu on the right and click on 'Adventures of Medusa'.
---