This past weekend showed an utterly disgusting and dangerous side of America, that of the white nationalist and white supremacist. It's easy to throw up your arms in outrage and frustration saying, 'who are these people and why are they so angry and filled with hate?' It's a good question, especially in light of the fact that they say they are celebrating 'heritage not hate'.  So, let's talk about this, shall we?
One of the young men who got a lot of attention was Peter Cvjetanovic, of Reno, Nevada. He is 20 years old. He is quoted as saying, "I came to this march for the message that white European culture has a right to be here just like every other culture."  He says he is not a racist yet he is at an obviously racist rally.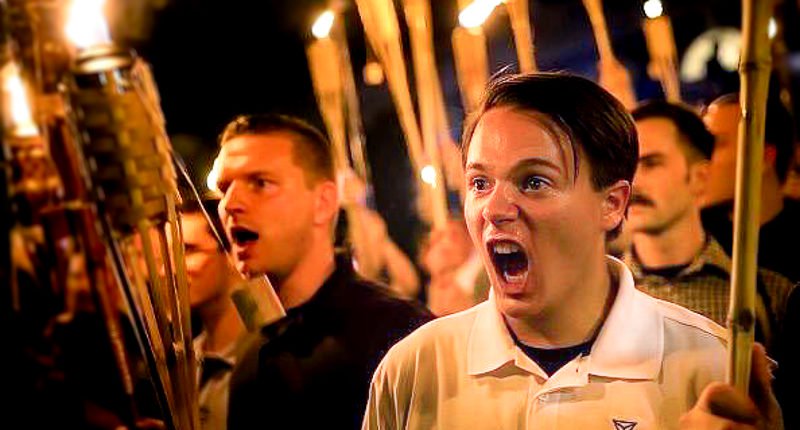 This got my attention for a number of reasons. One, I too am of European heritage. If I could choose to go anywhere on my travels, I again and again find myself wanting to go to Europe. It's where my ancestors came from and it's what I feel connected on a very personal level. But I don't feel anything like what he feels. why is that? This is an exploration of why.  Two, I am an old guy compared to him. I want to talk to this young man like I would talk to a son or daughter. I want to help him understand things just a little bit deeper if he will listen.
So, with that in mind here is my open letter to him.
Hello Peter,
Here are 5 ways you can love their heritage and not be a racist.
1. Learn it to Love It
Don't be fooled by a simplistic, outdated and false narratives about your people and your culture, or any culture. You might be under the illusion that Europe did all the great things it did (and it did some pretty amazing things) because it's people are genetically superior. This is not true. I suggest you read the book 'Guns, Germs and Steel' by Jared Diamond for a very thorough and insightful story of how history comes about. It will open your eyes to the advantages Europe had in many areas that allowed for its development, advantages that have nothing to do with genetics or the superiority of it's people.I would then suggest you read up on the science of race, In particular how race was defined centuries and decades ago in ways that are no longer valid, how those divisions still cloud your understanding of a separation where none actually exist. It will be eye-opening.
The point is, of course, to educate yourself. Once you do that, your love for your heritage will be more complex, tinged with sadness at the terrible atrocities committed in Europe and by Europeans elsewhere, but also tinged with pride at the many amazing, loving and positive things Europeans have done as well. If you are going to have a relationships with the past, it should be like any deep relationship, achieved by really knowing the good and the bad.
2. Be Cultured to Know Culture
If you want to take pride in a culture, you must be cultured. That means you need to know something about the art, music, architecture, philosophy, literature, food, commerce, business, languages, history and religions of that culture. You can't take pride in something you don't know. You are in college now, nothing is easier to learn in almost any American college than western civilization. There are likely courses dedicated to every element I mentioned above. Study those things, immerse yourself in those things. Find out about the sweep of art from the Greek sculptures to the Abstract Expressionists.  Learn why Beethoven was considered such a genius. Discover the difference between Wagner and Verdi. Look into the split between Luther and the Catholic Church.
When you do these things you will be amazed. You will also be enlightened, not just by 'The Enlightenment' (read Voltaire, by the way) but by the profound level of hate and anger that many of these artistic, cultural and religious geniuses endured as they put forth their vision. It should teach you that courage is about love, not hate. People don't create lasting value in their culture by hating someone or something. They create it by following an idea they love. Focus on that.
3. Go There to Know There
If you want to love your heritage, go there. Instead of spending your money to go from Reno to Charlottesville to protest, take the money and go to England or France or Italy or wherever you feel your roots are. Go with your mother, father or better yet a grandparent, and together see where you were from. See the amazing structures, fantastic discoveries, and outrageous creativity of your ancestors. That is all good. But don't just look at what is popular. Go search out what isn't so great. Look into the slave trade that took hold in England and the Netherlands. Look at the treatment of people from different social classes and the extreme poverty so many lived in, look at how women and children were treated during the industrial revolution. I don't say you should do this so you will feel bad about your heritage. I say it so you will fully know your heritage.
4. See that the River Has Many Sources
My wife, daughter and I once sat on the banks of the Mississippi river in New Orleans and I remember wondering where all that water came from. Years later we were up in Colorado and we went rafting on the Arkansas River. It wasn't wide or majestic, but raw and wild. I remember realizing how it was the same great plains river that flows no more than 3 miles from my home in Oklahoma and it was part of that huge river I sat next to in Louisiana.
Your culture is like that. It may seem to be all about Europe, but it's sources come from all over the world. The Greeks and Romans took inspiration from the Middle East and Egypt. The beauty of so much of Spain's architecture has its roots in the Islamic religion that prevailed for hundreds of years on the Iberian peninsula. The Impressionists created some of their most iconic compositions as a result of the influx of Japanese prints. Genghis Khan and his empire from Mongolia spread ideas about politics, trade and commerce into Russia, Eastern Europe and the Middle East that had never been seen before.
Next, get your DNA researched. You will be amazed at how complex and convoluted the genetic path to you really is. It could be you are mostly European like I am, but you could also have African-American heritage like I do. You could be connected to Asia or Native America in ways you never could have guessed. It will get you out of your pre-conceived notions of who you are and where you came from.  Check out this wonderful spot that explains it in ways I never could.
---
5. Repress Judgment, Express Curiosity
I like to think of myself as an amateur 'expert' on the Revolutionary War era in America. What that really means is I have read a lot of books on the subject. But recently many of my ideas about the personalities of that era have been blown apart by reading 'Alexander Hamilton' by Ron Chernow. It goes into much more detail about Jefferson, Madison, Washington, Adams and Hamilton than any other book I have read. The information has made me reevaluate all my settled opinions of these people. I could refuse to believe Chernow's information, accuse him of lying about these characters I like so much, and be done with it. But I didn't do that. I was open-minded to what I might find because I focused on learning and curiosity instead of judgment.
That doesn't mean I don't have opinions, but this book is a reminder that I need to hold my opinions lightly. If I really am going to be an 'expert' on something, then I need to be willing to learn new things about that thing and I can't do that if I am constantly judging and proclaiming I already know everything about it. Do you want to really know your European culture? Then you have to be open-minded and curious, with as few assumptions and prejudices as possible for that to happen successfully.
Where To Go From Here
Now, look back at these ideas. Which one of these would make you a racist? None of them. None of these ideas will create hate in you for other cultures, other races, other individuals. As a matter of fact, they should lessen the fear you have and strengthen the love you have, both for your culture and for the amazing strands of ideas, art and humanity that led there. It should free you to see that yours is not the only culture deserving of interest, admiration and respect.
In the end I wish for you this realization. Your true heritage is both European and beyond that. It is Human. You can live side by side with someone who is not like you and you can learn and teach instead of fear and hate. If you do that I promise that feeling of hate will turn to love. And that is really where you want to be, right?
Sincerely,
Marty Coleman