I like this quote – it's about art, it's funny and it rhymes – what more can I ask?
Creativity is so much about freedom.  Letting the dot in your head take it's walk where it wants to go and not stopping it.  Are you able to do that? What stop signs do you have?
I tried something a bit different today.  I drew the line drawing on the napkin but then did the color work in the computer, just for fun and a change.
---
Drawing by Marty Coleman of The Napkin Dad Daily
Quote by Paul Klee, 1879-1940, Swiss/German artist.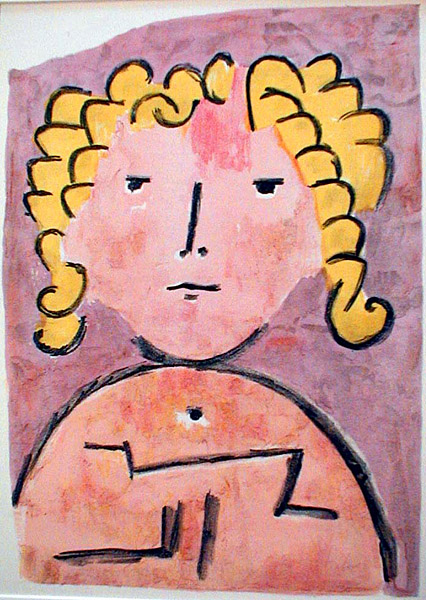 "Young Girl" by Paul Klee – Lithograph, 1939.
---