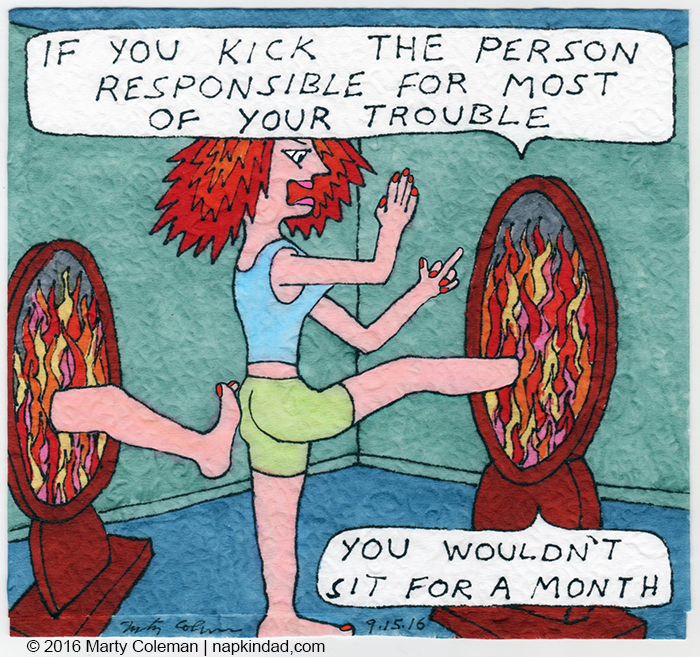 Purchase the original | purchase a print | matte and frame available
---
Who is to Blame?
Was it traffic that made you late?  Did your friend make you eat that piece of cake?  Was the boss to blame for you not completing your task because she talked your ear off?  The answers always lead in one direction or another. They point somewhere.  Will they always point to you? Of course not. But check how often they point to you. If never? You are living a delusional lie about your part.  If always? You are living a delusional lie about your part.
Reality
The truth is, we will always have someone else to blame if we want to. And sometimes that will be right.  But often what seems right at the surface, isn't.  For example.  Your boss talks your ear off and so you missed getting a report in on time. Her fault, right? No, not her fault. Your fault. Why your fault? Because you didn't find a way out of the conversation (or monologue) and get back to work.
BUT BUT BUT
"BUT, she's my boss. I can't just tell her to shut up." No, you can't.  But you can ask her if you can talk to her later about this because you are on a deadline, right?  You can take into account she comes by your desk every work day at 4pm and talks so you had better make sure you have the report done, or close to done, by that time, right? You can do preliminary work on the report knowing there will likely be delays later in the day, right?  You can do something in most cases. It's just a matter of whether you have thought of it and if so, are willing to do it.
Other's Fault, Your Responsibility
You see my point? Even if it is her fault for being such a talker, it's still your responsibility to get that report done. It's up to you to figure out how to do it and make that happen. It's not up to her to not talk so much, it's up to you to figure out how to deal with it and still be successful in your job.
---
Drawing and commentary © 2016 Marty Coleman | napkindad.com
Quote by Theodore Roosevelt, 1858 – 1919, 26th US President (1901-1909)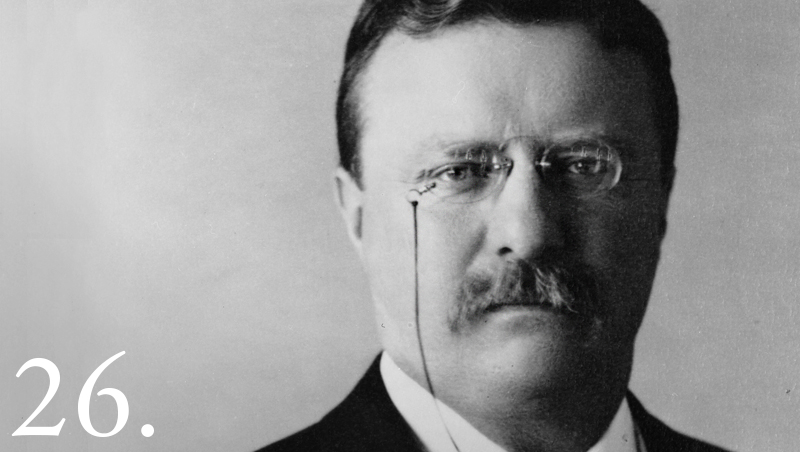 https://www.whitehouse.gov/1600/presidents/theodoreroosevelt
---