On the road, deep in the heart of Texas!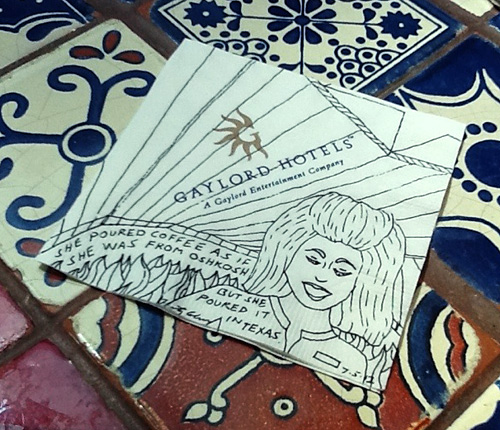 I was awarded a 2 night stay at the Gaylord Texan resort from Steinbrecher and Associates for a story I wrote about the 'aha moment' in my life from being the Napkin Dad. Linda, Caitlin and I are here now over Independence Day and enjoying ourselves immensely.
The drawing was done after breakfast. I stayed down at the restaurant while Linda went upstairs to shower. The waitress was kind and thoughtful and I liked that her tag said she was from Oshkosh, Wisconsin.
I will post something longer when I get home but had to get at least one 'Travelin' Napkin' in while I was here!
Here is the drawing after I got home and was able to work on it a bit.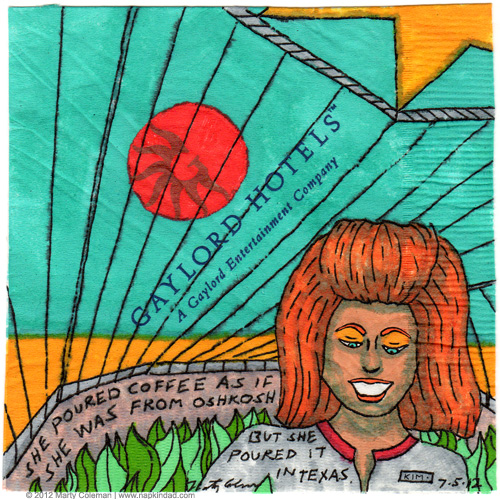 Here is the story of our time at the Gaylord, in four parts.
Part Zero (the napkin)