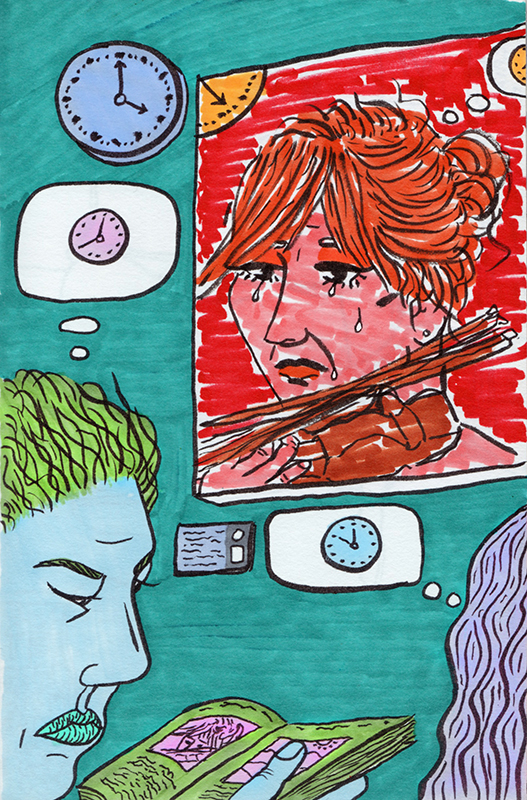 Chapter One
He lagged behind his wife because he was reading the catalog raisonne of the artist. He was trying to figure out how much time it took for her to paint the painting of the crying violinist. He didn't notice what time it was but his wife did because she was hungry and wanted to go to lunch. She also didn't like the exhibition and didn't want to spend any more time there.  He liked the painting because of the mystery as to why the artist had titled it 'Metronome' when there was no metronome in the painting.
The End
---
Drawing and story © Marty Coleman | napkindad.com
---
The original image and/or a print are available for purchase.