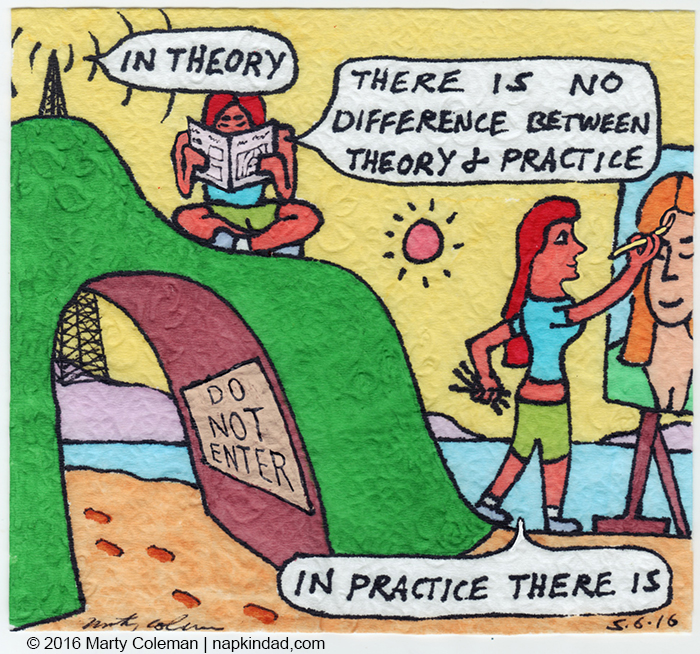 Buy the original drawing | Buy a print
Theory
I have a theory that if you are an artist, you are an artist whether you create art or not. This is because what counts is that you have an artistic mind.
Practice
In practice no one will ever call you an artist unless you actually create art. This is because without the creation of art, the artistic mind atrophies and dies.
Works
My favorite passage in the New Testament of the Christian Bible is this passage in the book of James:
'So too, faith by itself, if it does not have works, is dead. But someone will say, "You have faith and I have works." Show me your faith apart from your works, and I will show you my faith by my works.' James 2:17-18
What do you want to be?
You become what you practice.  Practice art, you become an artist. Practice running, you become a runner. Practice love, you become a lover.  It doesn't matter what it is, if you want to become something practice is the only way to become it.
---
Drawing and commentary © 2016 Marty Coleman | napkindad.com
Quote by Yogi Berra, 1925 – 2015, American Baseball Player
---